Louisville Mayor Greg Fischer
Greg Fischer is in his third term as Louisville's 50th Mayor. He was named a Public Official of the Year from Governing magazine in 2013. A 2016 Politico survey named him as the most innovative mayor in America, and in June 2017, Politico named him among its list of 11 most interesting mayors in America. Mayor Fischer is a trustee for the U.S. Conference of Mayors.
During Mayor Fischer's tenure, Louisville has added 80,000 jobs and 2,700 new businesses. Thirteen billion dollars in capital construction is planned or underway in the city, and between 2014 and 2016, 11,000 Louisvillians worked themselves out of poverty, and another 8,300 families joined the middle class. Louisville has been named an International Model City of Compassion four times. The city's strong financial management has been recognized with positive ratings by the nation's "Big Three" credit agencies.
Fischer is a longtime entrepreneur who started several businesses, including SerVend International and Iceberg Ventures, a private investment firm. He also co-founded bCatalyst, the first business accelerator in Louisville.
Mayor Fischer graduated from Trinity High School and Vanderbilt University. He and his wife Alex have four children.
Michael Gritton, Kentuckiana Works
Executive Director, KentuckianaWorks
Tom Quick, GE Appliances
Tom Quick is currently the Vice President, Human Resources, appointed to his role in March, 2013. GE Appliances designs, manufactures, and services a wide selection of consumer home appliances.
He joined GE Aerospace as an intern in 1985 and subsequently joined the Human Resources Leadership Program (HRLP) in 1989 with GE Aviation.
He held a number of human resources assignments of increasing responsibility in GE Aviation for 11 years in Lynn, Massachusetts, Rutland, Vermont, and Evendale, Ohio. Tom transferred to NBC Universal in 2000 as Vice President, Human Resources for CNBC. He was appointed the Senior Vice President, Human Resources for NBCU's Television Stations Division, Telemundo and Media Works, based at NBCU's headquarters in New York City. In July, 2007, he was the Senior Human Resources Manager for GE Water & Process Technologies. Tom relocated to Schenectady, New York, in 2008 and held the Senior Human Resources Manager role with GE Power & Water for four years.
Tom has sat on the boards for both the Jefferson Community & Technical College (JCTC) Foundation and Leadership Louisville since spring 2014. He is also a member of the KentuckianaWorks board since fall 2015, the local seven county Workforce Investment Board.
He graduated from Le Moyne College with a Bachelor of Science degree in Industrial and Labor Relations and an MBA from Syracuse University.
Tom and his wife have two children and reside in Louisville, Kentucky.
Chris Schremser, Waystar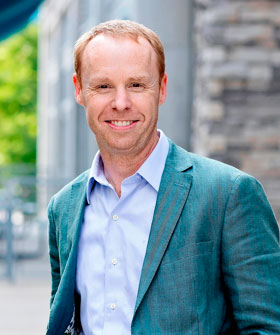 Chief Technology Officer, Waystar
Chris Schremser oversees all engineering functions and serves as Waystar's chief technology officer. Chris has held the role of CTO with ZirMed, now known as Waystar, since 2002.
Chris has a proven track record of success with diverse technology teams ensuring that all engineering factors mesh cohesively in order to provide and maintain a superior finished product. He has expertise in complex system requirements including HIPAA, HITECH, and PCI regulations.
Prior to his current role, Chris served as an IT engineer and consultant for InnerSpace Computers, where he specialized in network installation and configuration, firewall installation and support, application support and remote troubleshooting.
Chris also previously served as a Director for WAVE Television, an NBC affiliate located in Louisville, KY, where he was responsible for coordinating technical execution of various newscasts and feature programming.
Chris holds a BS in Telecommunications from the University of Evansville.
Jackie Beard, Norton Healthcare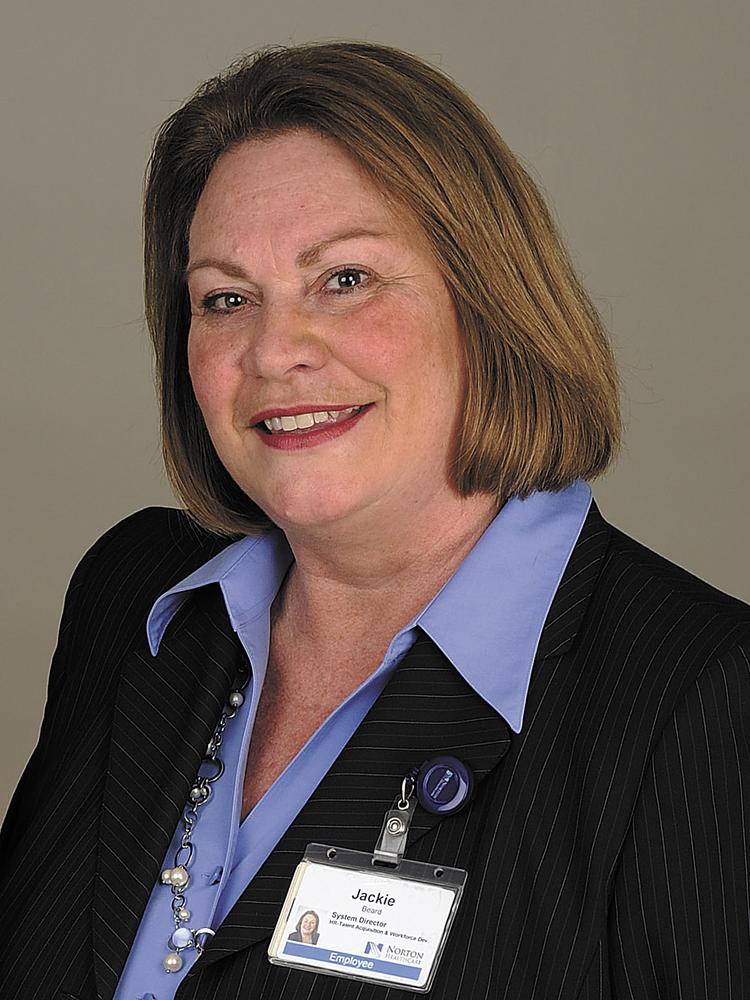 System Director, Talent Acquisition and Workforce Development, Norton Healthcare Inc
Tony Georges, UPS - Air Region Louisville
Human Resources Director
UPS – Air Region Louisville
Mary Ellen Wiederwohl, Louisville Forward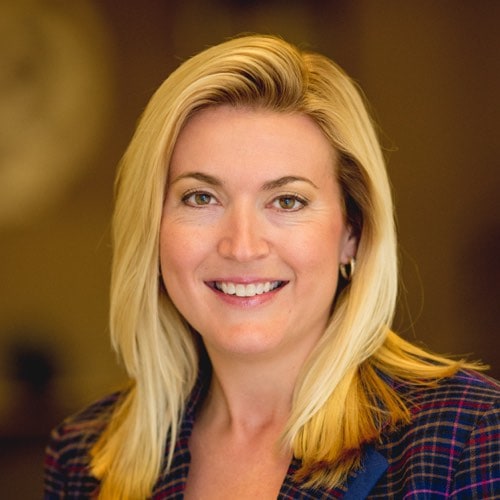 Mary Ellen Wiederwohl joined Louisville Mayor Greg Fischer's administration in 2012, and in 2014, Fischer tapped her to lead Louisville Forward – the city's new, integrated approach to economic and community development. Louisville Forward combines business attraction, expansion, and retention activities with all of the city's real estate functions and talent development to present a unified solution for job growth and quality of place.
Louisville Forward has twice (2014 and 2015) been named a Top Ten Economic Development Organization by Site Selection Magazine, the leading trade publication for economic development, with announced projects totaling over $3 billion of investment and more than 12,50 new jobs over the last two years. She has provided leadership for several of Mayor Fischer's major initiatives, including his Strategic Plan, the Vision Louisville 25-year advanced plan, the Move Louisville strategic multi-modal transportation plan, the city's first sustainability plan, the Global Louisville Action Plan and the Vision Russell Initiative, which recently won a HUD Choice Neighborhoods implementation grant.
Before joining the Fischer administration, Mary Ellen worked in public affairs in both the public and private sectors. She was a ULI Rose Fellow in 2012-2013.
Eric Burnette, Louisville Forward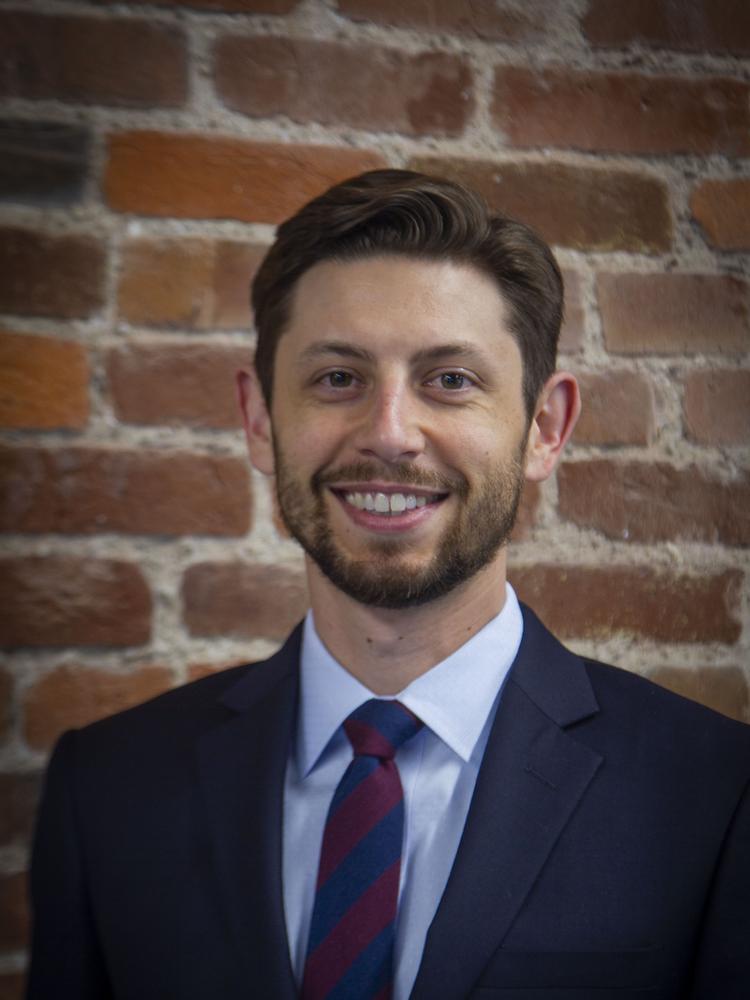 Eric Burnette
Senior Policy Advisor, Louisville Forward
Gill Holland, Portland Investment Initiative/NuLu
Gill Holland is a respected national leader of community revitalization projects ranging from a single building to entire neighborhoods
As a community builder, his goal is to empower neighborhoods and develop sustainable environments with an emphasis on small local businesses that grow and creating jobs that last. 
Gill was raised in Davidson, NC by his parents: his father who was born in Lynch, Kentucky (Harlan County), and his mother, a librarian originally from Oslo, Norway. He is an Eagle Scout and was a Morehead Scholar at the University of North Carolina-Chapel Hill where he worked his way through law school and went on to pass the North Carolina State Bar.
Since moving to Kentucky with his wife, an eighth-generation Kentuckian, Gill has been instrumental in transforming a large section of downtown Louisville, now known as NuLu, into a thriving small business, arts, dining, tourism and residential district. Gill's revitalization efforts in NuLu prompted Louisville Magazine to name him Louisville's Person of the Year in 2009.  Gill and his wife developed The Green Building, the greenest commercial building in Kentucky (LEED Platinum). Gill served two terms as president of the NuLu Business Association.
Five years ago, Gill added a focus on working with his neighbors in the historic Portland neighborhood of West Louisville, where the goals are even more comprehensive and where incredible productive community collaboration is well underway.  
Gill's passion for civic life extends to active participation in a wide variety of organizations aiming to improve the lives of Kentucky families and build upon our Commonwealth's rich arts and cultural heritage. Gill's leadership includes current and past board member service on organizations like the Fund for the Arts, Actors Theatre of Louisville, Louisville Public Media, the Young Professionals Organization of Louisville (YPAL), the Kentucky Film Commission, the Muhammad Ali Center, the Americana Community Center, the Olmsted Parks Conservancy, the Louisville Mayor's Office of Safe & Healthy Neighborhoods Advisory Committee and the Louisville Film Society. He is a graduate of both Leadership Louisville and Leadership Kentucky.
Gill served on the Kentucky Governor's School for the Arts Advisory Committee and on the board of the International Bluegrass Music Museum in Owensboro, using his years of experience founding a record label and music and book publishing house.  He is also the author of two children's books. He is part owner of Louisville's two largest attractions – the Forecastle Festival and the Louisville City FC, a professional soccer team.
His earlier professional life was focused on film production, and he remains a driving force behind a variety of projects which have employed hundreds of people across Kentucky. A past Spirit Award nominee (the premiere awards for independent films) for Producer of the Year, he has over 100 film credits ranging from documentaries to movies for Christian family audiences. 
He and his wife Augusta Brown Holland live with their three young children in Louisville.
Harrison Kirby, Greater Louisville Project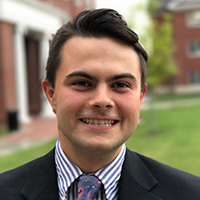 Harrison is a lifelong resident of Louisville who is happy to be home after a brief hiatus to attend Centre College, where he majored in environmental studies and economics. At Centre, he was involved with community service and the social justice club, so he is excited to continue analyzing issues facing his community at the GLP in order to make Louisville a more compassionate and competitive city. Coffee, dogs, and data-driven policymaking get Harrison through the day. When he's not laying in a hammock outside listening to podcasts, he's probably inside cooking and listening to podcasts.
Lisa Bajorinas, Greater Louisville, Inc.
Lisa Bajorinas
VP, Entrepreneurship & Talent at Greater Louisville Inc.
Kent Oyler, Greater Louisville, Inc.
Kent Oyler joined Greater Louisville Inc. as its President & CEO in June 2014. He leads GLI, the Metro Chamber of Commerce, in retaining and growing existing businesses, supporting the entrepreneurial and start-up community, attracting and preparing a skilled workforce, and driving advocacy efforts aimed at creating a more business-friendly environment. Prior to GLI, Oyler served as CEO of OPM Services, Inc., a financial services and investment firm.
After earning business and MBA degrees from the University of Louisville, Kent Oyler worked for a predecessor to PNC Bank and later joined a large private manufacturing company where he rose to become its CFO. In 1992 he founded OPM Services and began a career as a serial entrepreneur, launching 19 new ventures in a variety of industries including equipment finance, railroads, manufacturing, accounting, and consumer research. In 1997 he co-founded broadband internet provider High-Speed Access Corp.  The company went public in a 1999 offering that still ranks as Kentucky's largest IPO. In 2016, Oyler was inducted into the Kentucky Entrepreneur Hall of Fame.
Throughout his career, Kent has also been very active in the philanthropic and civic worlds. He has served on boards for Leadership Louisville, Junior Achievement, Kentucky Science Center, Metro YMCA, University of Louisville, Venture Connectors, YPO, Metro United Way, Kentuckiana Works, Downtown Development Corp., Tocqueville Society, the Metro Police Foundation, and many more organizations. Prior to joining GLI, Kent served on GLI's Board of Directors for a total of eight years and chaired GLI's EnterpriseCorp twice.  From 2000-2008 he served as Mayor Jerry Abramson's Liaison for Entrepreneurship. Kent has been recognized as Cashflow magazine's Treasurer of the Year, E&Y Master Entrepreneur, and Business First Small Business Leader of The Year.
He resides in Louisville with his wife Kathy and has three grown daughters.
Kristin Wingfeld, The Academies of Louisville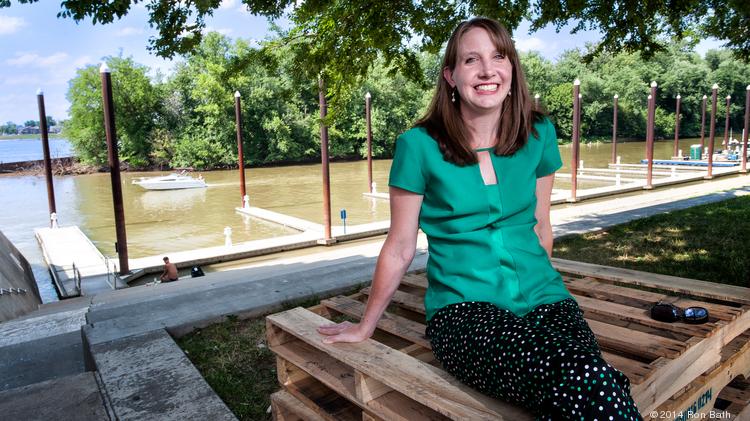 Coordinator, School Business Partnerships
Jefferson County Public Schools
Mary Gwen Wheeler, 55,000 Degrees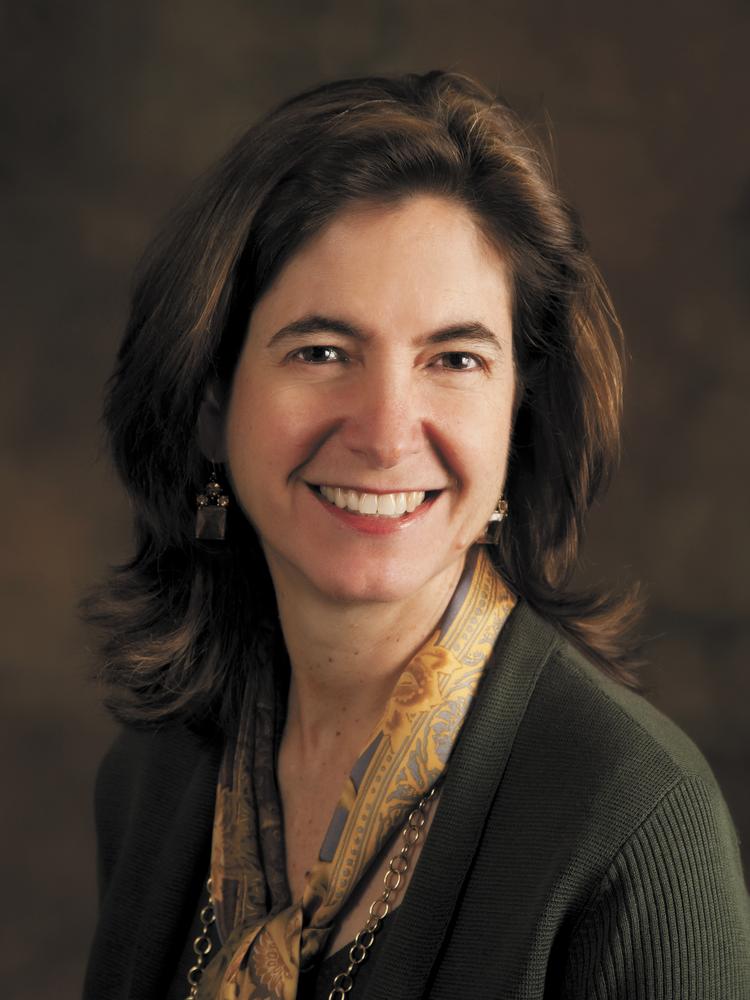 Mary Gwen Wheeler is the Executive Director of 55,000 Degrees. Previously, she served as the Mayor's Sr. Advisor for Education and Youth for Louisville Metro Government, leading policy development and implementation of education and youth initiatives. In Jerry Abramson's first term as Metro Mayor, she served as Secretary of the Cabinet for Health and Family Services. In June of 2010, Ms. Wheeler was also appointed by Governor Beshear to the Kentucky Board of Education.
With a B.A. in American Studies and a Masters in Public and Private Management from Yale University, Ms. Wheeler also has experience in family literacy, workforce development, non-profit management, strategic planning, and international development. This included 10 years with the National Center for Family Literacy as a project manager and vice president of planning and development.
Rob Fulk, Marion C. Moore School
Rob Fulk is the current Principal of the Marion C. Moore School in Louisville, Kentucky. They are the largest (by enrollment) school in Jefferson County Public Schools.  They are comprised of over 2,200 students grades 6 to 12 and represent 41 different countries and are made up of about 40% Caucasian, 40% African American, and 20% Latino students.  They are 80% Free and Reduced Lunch. The majority of the student body comes from the Highview area of Louisville.
Previous to his position here Rob was the Assistant Superintendent and Chief Academic Officer of Trimble County Schools.  Before that, he was the Principal of North Bullitt High School (NBHS), and Bullitt Lick Middle School (BLMS).  He did a year as the Assistant Principal at the New Haven School and began his career as a teacher and wrestling coach in Oldham County, Kentucky.
"I have been fortunate in my career to work alongside some amazing educators. Together some of our accolades include moving NBHS from the 50th percentile to the 93rd, BLMS from the 7th to the 43rd, and Trimble County from a Needs Improvement district to a Distinguished, High Performing district.  All three schools I have been principal of have had marked, double-digit increases on their TELL survey, and I have been twice rated in the 90th + percentile by my employees on the Val-Ed survey.  I have been a member of the KASA Legislative Committee, am currently a member of the JCPS Budget Committee, Alt School taskforce, was the JCPS HS Principal of the Year 17-18 president-elect for JCASA."
Rob is married to his high school sweetheart and they have three awesome kids. Rob received his Education Specialist degree in school administration, Superintendents certification, Masters in Special Education, Bachelors in English from the University of Louisville, where he is currently pursuing his doctorate.
Deana Epperly Karem, Greater Louisville, Inc.
Senior Vice President of Regional Economic Growth
Greater Louisville, Inc.
Karem has been with GDI since 2015. Prior to that, Karem served as the Executive Director of the Oldham Chamber & Economic Development. She also previously served as the Director of Client Solutions at GLI from 1998 – 2006. Karem is heavily involved in regional economic development boards including KentuckianaWorks, and served as chair of the Kentucky Association for Economic Development (KEAD). 
Karem completed her undergraduate work at University of Louisville and also holds a Masters of Public Administration degree from UofL.
Christy Rogers, Jefferson County Public Schools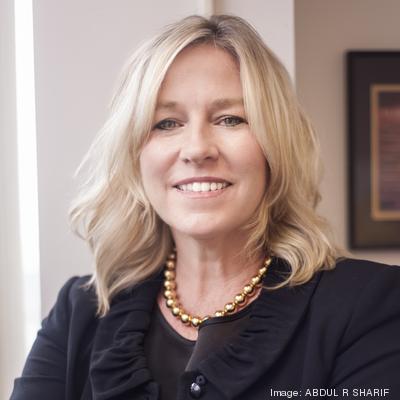 Assistant Superintendent of Transition Readiness
Jefferson County Public Schools